Mouser Electronics and Performance Motion Devices, Inc. (PMD) Announce Global Distribution of PMD's Motion Control ICs, Modules, and Boards
Westford, MA - December 2, 2020: Performance Motion Devices, Inc. (PMD) today announced the availability of PMD's motion control products through Mouser Electronics. Through this agreement, Mouser now distributes PMD's Magellan, Juno, ION, Atlas, and Prodigy families of motion control solutions, while PMD further expands its support of customers who want to develop laboratory, medical, and industrial automation applications using state-of-the-art motion control technology.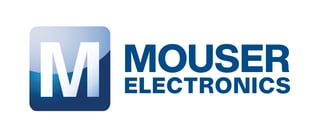 "Giving our worldwide customers more convenient access to our products is crucial to our success", said Stefano Molaschi, Head of Global Channel. "PMD is delighted to have Mouser as a partner in bringing breakthrough motion control solutions to OEMs, design companies, and manufacturers across the globe."
"Having Mouser as an authorized distributor will continue to help us focus on introducing innovative new products and getting them into the hands of our customers", said Chuck Lewin, CEO of Performance Motion Devices.
Interested in purchasing PMD products? Find us on Mouser Electronics.
About Performance Motion Devices
Performance Motion Devices, Inc. is a world leader in motion control technology for life sciences, robotics, and industrial automation. PMD delivers a broad range of advanced electronic motion control products including integrated circuits, digital amplifiers, digital drives, and boards. With over 6.5 million motor controllers installed, PMD is the partner of choice to manufacturers and OEMs around the globe. For more information, visit www.pmdcorp.com.


About Mouser Electronics
Mouser Electronics, a Berkshire Hathaway company, is an award-winning, authorized semiconductor and electronic component distributor focused on rapid New Product Introductions from its manufacturing partners for electronic design engineers and buyers. The global distributor's website, Mouser.com, is available in multiple languages and currencies and features more than 5 million products from over 800 manufacturers. Mouser offers 27 support locations around the world to provide best-in-class customer service and ships globally to over 630,000 customers in 223 countries/territories from its 1 million sq. ft. state-of-the-art facilities south of Dallas, Texas. For more information, visit www.mouser.com.


Press Contact
Pam Gazley
Performance Motion Devices, Inc.
+1.978.727.8807
pgazley@pmdcorp.com