You've never met this much power, control, and safety in an IC this compact.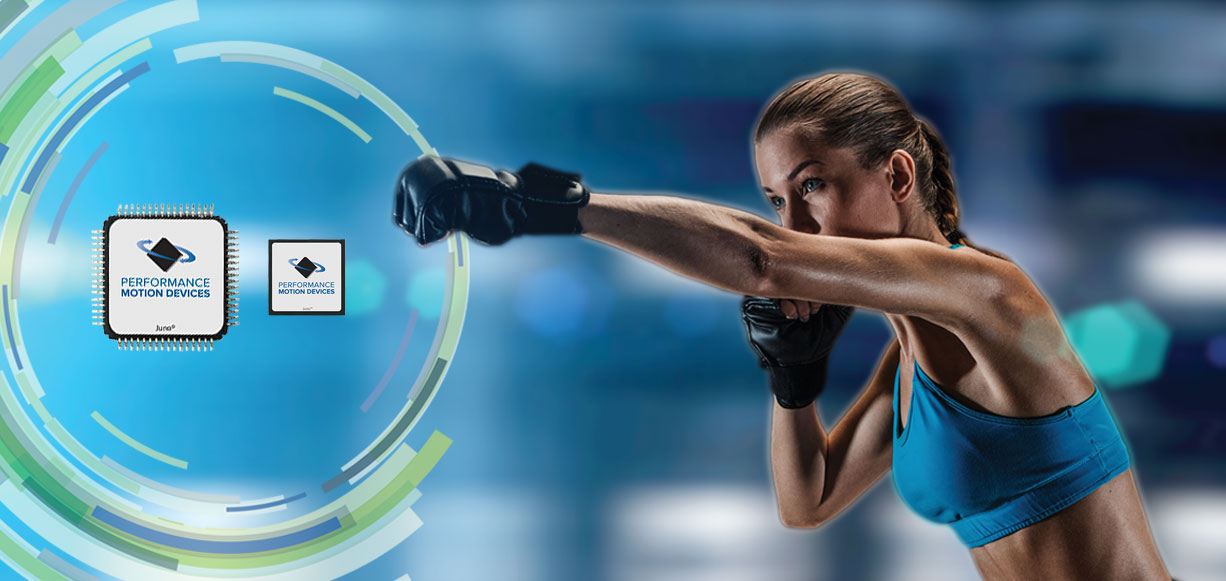 Performance runs in the family.
Meet the Juno® family—our clan of powerful velocity and torque control ICs for brushless DC, DC brush, and step motors. Juno is the first family of compact motor control ICs to offer full four-quadrant control, a direct quadrature encoder input, profile generation, and advanced digital current control.
Depending on the type of motor controlled, Juno ICs provide motor commutation, micro step generation, pulse and direction, internal profile generation, and much more. And, their compact size lets you bring new performance possibilities to designs with limited space.
Juno Velocity and Torque Control ICs
Expect a new level of motor efficiency.
Get sophisticated velocity or torque control of brushless DC, DC brush, or step motors. Or set your motor type from the software and run any motor type with the multi-motor option.
Juno Velocity Control ICs deliver smooth, quiet motor operation over a wide range of operating conditions. You get precise digital current control and velocity profile accuracy—all in a compact 64-pin package.

Say hi to stepped-up performance. Juno Step Motor Control ICs give your step motor a performance boost. Superior current control reduces noise and vibration, and gives you an incredibly smooth step motor operation. Built-in safety and amplifier management features—such as stall detection and over- and under-voltage sensing—optimize motor performance while reducing risk.

Juno Torque Control ICs provide ultra precise torque control for 3-phase Brushless DC and DC Brush motors with direct analog or SPI command input.
Working with Juno ICs is a breeze.
With Juno, you'll say goodbye to bulky multicomponent solutions, difficult firmware development, and the need to create your own interface commands and safety protocols. And you won't miss them one bit. Embedded with easy-to-grasp motion commands, Juno ICs are simple to deploy, and their small size allows them to fit just about anywhere. That means shorter development time, new cost-efficiencies, and more time for your team to focus on your application.
Before you develop your next application, get to know Juno.
We'd love to hear more about your motor control challenges. Drop us a line, and we'll be in touch soon.